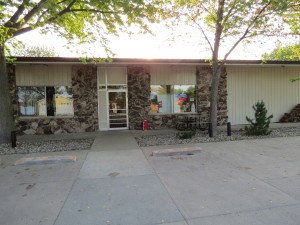 Kabele's Trading Post is a historical bait & tackle shop fisherman's destination, located at 504 Hill Avenue in Spirit Lake, IA. Since 1968, Kabele's is known for fresh bait, latest trends in tackle & fishing. We cater to open water & ice fisherman. We stay current on fishing the Iowa Great Lakes & provide daily reports, pictures, special, & events on our Facebook page. We also SHIP  United States & Canada.
Brands We Carry: 13 Fishing, No. 8 Tackle Co., Fenwick, Pflueger, Rapala, Marcum, Strikemaster, Jiffy, Vexilar, Humminbird, ION, Shimano, Zebco, Clam, Otter, Northland, BFISHN, Custom Jigs & Spins, Fiska, Skandia, VMC, Shakespeare, Okuma, Daiwa, Trigger X. Mr. Heater, Lindy, Uncle Josh, Shucks Jigger Minnow, R.C. Hair Jigs & Much More!
ICE FISHING ENTHUSIAST: SHOP WITH THE PROS Event Sat. Nov. 16th 10a.m.-5 p.m. Free!
BAIT MENU:
*All bait prices include tax*
Minnows: Sm., Med., Lg., $3.00
Night Crawlers: 1 doz. $3.00
Wax Worms 20ct. $1.00
Wigglers: 40ct. $1.00
Belgium Worms (Red Worms) 30ct.:$3.20
Leeches (May-Aug) doz. Sm., $3.00 / Med. $3.00 / Lg. $4.00 / Jumbo $5.00
Chubs .75 cents ( When available)
Frozen Liver $2.49lb.