The wind today made the fishing difficult for some, but not others! Tomm. will be a different story & even warmer temps. Please look back through our posts from this week, the spots continue to be producing Crappie and Bluegills. When guys come back in with fish it definitely helps us all with feedback! We are trying to give you as much info as we can, thank you for stopping in for lures & bait that helps us out & continuing to give out the info!
We are OPEN EASTER SUNDAY 7a.m. ~ 6 p.m.
Also, check out the WALLEYE WEEKEND flyer! We do have the registrations available! *Make sure to bring cash or check for registration.* CLICK ON THE FLYER TO READ THE EVENT INFORMATION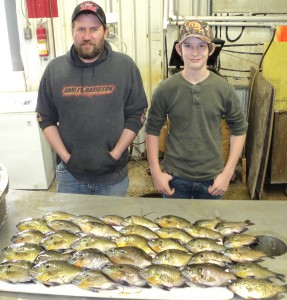 THANK YOU FOR YOUR 13 FISHING OMEN GREEN ROD PURCHASES!!!!!!